Davidoff Art Edition 2016 - no discounts apply
Free Shipping Worldwide for orders of 150 USD or more.
Shipment is approximately 10 days delivery to your door.
Davidoff Art Limited Edition 2016
Davidoff is proud to announce its second Limited Art Edition in collaboration with French-Jamaican artist and videographer Olivia McGilchrist. The exquisite box contains 10 Perfecto cigars with one of the 7'000 unique stills from Olivia's art video called 'from many sides'.
Blend and Taste
The Habano Ecuador wrapper exudes a creamy richness before giving way to spicy, peppery flavours of the Dominican Piloto binder. The essence of Dominican Mejorado filler tobaccos also comes through as the cigar develops and delights the palate with sweetness combined with flavours of milk, coffee and oak wood. The second third offers a fruity sweetness with floral hints while the oak wood flavour shifts smoothly to a liquorice note. Exceptionally well balanced, this creamy cigars never rests for long in the ashtray.
The Artist
Olivia McGilchrist is a French-Jamaican visual artist whose works explore themes of translocation and issues of Caribbean cultural identity by juxtaposing parallel realities through photographs, video installations and virtual reality. Born in Kingston, Jamaica to a French mother and a Jamaican father, Olivia grew up in France and the UK. In 2010, she completed her Master's in Photography at the London College of Communication (LCC) and in 2011 she moved back to Kingston to work as a Curator at the National Gallery of Jamaica (NGJ) to become a Lecturer in Photography and New Media at the Edna Manley College of the Visual and Performing Arts (EMCVPA).
The Art
The video project called 'from many sides' can be seen as an immersive, multi-sensory blending. Digital techniques are used to overlay and interweave moving images and sounds so as to craft a piece whose whole transcends the parts from which it is formed. Furthermore, the work blends landscapes, cultures, stories, and people of the Caribbean region- an extraordinary experience.
DAVIDOFF ART Limited Edition 2016
- Each box features a unique cover taken from one of 7'000 videostills
- 10 Perfecto cigars
- Limited to 7'000 boxes worldwide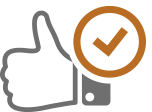 Satisfaction
Guarantee
We offer a 100% satisfaction guarantee on all our cigars or your
money back. Our guarantee applies to quality and condition of our
products.

Authentic Cuban Cigars
Guarantee
We also guarantee that all our cigars are 100% genuine Cuban
cigars.

Worldwide Shipping
Guarantee
We guarantee delivery to your door anywhere in the world. If you
do not receive your shipment, we will either replace it or refund
your money. We also guarantee receipt of your cigars and other
products in perfect condition.