La Gloria Cubana 25 Aniversario LCDH Humidor
Free Shipping Worldwide for orders of $350 or more.
Shipment is approximately 10 days delivery to your door.
25th Anniversary of La Casa del Habano
Celebrating 25 yrs of La Casa Del Habano shops with more than 140 locations around the world, a special humidor has been crafted with an intriguing design. The best Cuban artisans were used to delicately carve each humidor in fine woods in the shape of a colonial styled house using colours that identify with the image of La Casa del Habano.
Each humidor contains 30 cigars from the brand La Gloria Cubana 25 Aniversario in 2 special edition sizes adorning a secondary band as follows:
15 Pirámides - 52 x 156 (52 x 6 1/10)
15 Robustos Extra - 48 x 170 (48 x 6 7/10)
The smoke is a well balanced blend of medium flavours, displaying a wide range of nuances and aromas.
3,500 humidors have been produced worldwide.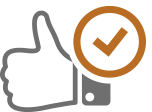 Satisfaction
Guarantee
We offer a 100% satisfaction guarantee on all our cigars or your
money back. Our guarantee applies to quality and condition of our
products.

Authentic Cuban Cigars
Guarantee
We also guarantee that all our cigars are 100% genuine Cuban
cigars.

Worldwide Shipping
Guarantee
We guarantee delivery to your door anywhere in the world. If you
do not receive your shipment, we will either replace it or refund
your money. We also guarantee receipt of your cigars and other
products in perfect condition.