Davidoff Aniversario Special T
Free Shipping Worldwide for orders of $350 or more.
Shipment is approximately 10 days delivery to your door.
Special T
This unique Torpedo shape was conceived to let the aficionado vary the diameter of the cut according to his personal preference. The slower the cigar is smoked, the smaller the cut should be. Fill your time beautifully according to taste, appreciating the crescendo of flavours and the light, peppery aftertaste.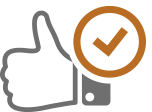 Satisfaction
Guarantee
We offer a 100% satisfaction guarantee on all our cigars or your
money back. Our guarantee applies to quality and condition of our
products.

Authentic Cuban Cigars
Guarantee
We also guarantee that all our cigars are 100% genuine Cuban
cigars.

Worldwide Shipping
Guarantee
We guarantee delivery to your door anywhere in the world. If you
do not receive your shipment, we will either replace it or refund
your money. We also guarantee receipt of your cigars and other
products in perfect condition.