Free Shipping Worldwide for orders of $350 or more.
Shipment is approximately 10 days delivery to your door.
THE YAMASA DREAM
The new Davidoff Yamasá line of cigars has been 20 years in the making. It all started out with Master Blender Henke Kelner's impossible dream to turn the unforgiving swampland of the Yamasá region into a successful tobacco-growing field. When everyone said it couldn't be done Henke persisted. He held an unwavering belief in the natural bounties and potential for the land.
Henke Kelner and his team of experts relentlessly nurtured and cultivated the Yamasá soil – a soil that was relunctant to change. Discovering that the soil contained too much sand and loam, they added nitrate and calcium by hand to each and every single tobacco plant. In Henke's own words, they "continued, continued and continued" until they got it right.
THE YAMASA EXPERIENCE
The new Davidoff Yamasá series combines tobaccos from Nicaragua and the Dominican Republic with a wrapper and binder from the Yamasá region. The earthiness of the Yamasá region together with the spice and sweetness of the Nicaraguan Estelí and Condega tobaccos and the Dominican Piloto and Mejorado tobaccos will rouse your taste buds like never before. The cigar has a deep and complex body that slowly reveals itself through an array of beautiful flavors: nuts and spices, coffee, cedar wood and notes of black pepper.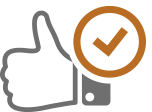 Satisfaction
Guarantee
We offer a 100% satisfaction guarantee on all our cigars or your
money back. Our guarantee applies to quality and condition of our
products.

Authentic Cuban Cigars
Guarantee
We also guarantee that all our cigars are 100% genuine Cuban
cigars.

Worldwide Shipping
Guarantee
We guarantee delivery to your door anywhere in the world. If you
do not receive your shipment, we will either replace it or refund
your money. We also guarantee receipt of your cigars and other
products in perfect condition.