Montecristo 80 Aniversario
Free Shipping Worldwide for orders of $350 or more.
Shipment is approximately 10 days delivery to your door.
Montecristo 80 Aniversario was specially created by Habanos to commemorate the establishment of this legendary brand in 1935. It's unique size, not found anywhere else ( 55 ring gauge x 165 mm length) together with its exquisite blend of special strength, has been created for smokers who enjoy intense flavours.
This commemorative edition is presented in an exclusive, uniquely designed box of 20 cigars made from the finest Cuban wood and elegantly finished with carmelite lacquer, revealing bevelled edges. The box cover stands out as well due to the round Montecristo seal is shown in vivid gold tones, inspired by the design of the brand's band.
Only 30,000 units were made worldwide.
The bands are entirely finished in gold for the occasion and is accompanied by a second band bearing its reason for the edition: 80 Aniversario.
Montecristo is the best known and perhaps most enjoyed of all the Cuban brands and is considered by many to be the benchmark in Habano flavour. Its name is inspired by the novel 'The Count of Montecristo' by Alexandre Dumas.
| | |
| --- | --- |
| Brand | Montecristo |
| Commercial Name | 80 Aniversario |
| Factory Name | 80 Aniversario |
| Measures | Ring Gauge 55 (21,83 mm) x 165 mm in length |
| Presentation | Exclusive production (SPB) of 30,000 cases |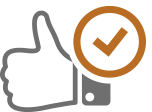 Satisfaction
Guarantee
We offer a 100% satisfaction guarantee on all our cigars or your
money back. Our guarantee applies to quality and condition of our
products.

Authentic Cuban Cigars
Guarantee
We also guarantee that all our cigars are 100% genuine Cuban
cigars.

Worldwide Shipping
Guarantee
We guarantee delivery to your door anywhere in the world. If you
do not receive your shipment, we will either replace it or refund
your money. We also guarantee receipt of your cigars and other
products in perfect condition.