Montecristo Double Edmundo
Free Shipping Worldwide for orders of $350 or more.
Shipment is approximately 10 days delivery to your door.
Habanos s.a. presents Montecristo Double Edmundo, a new vitola in the Línea Edmundo, offering a longer Edmundo for those seeking the full Montecristo flavour without time constraints.


Montecristo Double Edmundo incorporates the new Montecristo ring as well as other innovative elements in the brand's image.
Montecristo, created in 1935, is one of the best known Habanos brands all over the world, internationally considered by many the reference of Habanos flavor.


In 2004 a new vitola was introduced into the Montecristo brand: Edmundo which was aimed at satisfying the demand for heavy ring gauge vitolas, and a shorter version, the Petit Edmundo, followed two years later.
This year, 2013, the Linea Edmundo grows with the arrival of the new vitola: Double Edmundo (ring gauge 50 and 155 mm length). This Habano will allow the classic blend of the Linea Edmundo full spectrum of aromas and flavours to be enjoyed in a smoking time of around an hour.
All this Montecristo Habanos are made 'Totalmente a mano con tripa larga- Totally handmade long filler- with selected leaves coming from Vuelta Abajo* zone, (D.O.P), Pinar del Río*, Cuba.
Montecristo Double Edmundo incorporates the new Montecristo ring, which being innovative in its design keeps at the same time the classic look of the brand.
The boxes of 10 and 25 units also carry a new protective bofetón (protective leaf of paper inside the box) as well as a papeleta (rectangular seal on the side of the box) in their presentations so that they can be easily identified in the shelves.


These enhancements of the image will gradually be incorporated into the rest of the vitolas and packaging of the Línea Edmundo.
Montecristo Double Edmundo will be presented in its Semi Boite Nature (SBN) boxes of 25 and 10 units and will also be available soon in case of 3 units.


Double Edmundo is starting to be available in the markets all around the world in wooden boxes of 25 and 10 units.
Brand:

Montecristo

Commercial Name:

Double Edmundo

Factory Name:

Dobles

Measures:

50 ring gauge (19.84 mm) x 155 mm in length

Presentation:

Semi Boite Nature box (SBN) of 25 units




Semi Boite Nature box (SBN) of 10 units




(The 3 units pack will be arriving slightly afterwards the 25 and 10's boxes)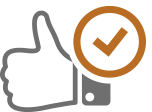 Satisfaction
Guarantee
We offer a 100% satisfaction guarantee on all our cigars or your
money back. Our guarantee applies to quality and condition of our
products.

Authentic Cuban Cigars
Guarantee
We also guarantee that all our cigars are 100% genuine Cuban
cigars.

Worldwide Shipping
Guarantee
We guarantee delivery to your door anywhere in the world. If you
do not receive your shipment, we will either replace it or refund
your money. We also guarantee receipt of your cigars and other
products in perfect condition.