Free Shipping Worldwide for orders of $350 or more.
Shipment is approximately 10 days delivery to your door.
Partagas Serie D No. 6

The new Serie D No. 6 has surprising new dimensions and is packed with immensely intense flavour despite its stubbiness.

A Partagás is instantly recognisable by its rich, intense flavour comprised of selected tobacco from the Vuelta Abajo region.

Partagas is distinguished by its unparalleled richness and aroma.

The addition of the Serie D No.5 is essentially a shorter duration than the popular Serie D No.4.Serie D only includes vitolas with a 50 ring gauge.


Partagás Serie D No. 6 (ring gauge 50 x 90 mm length, Vitola de Galera -Factory Name- D No. 6) has a smoking time of around 15 minutes. Like all the Partagás Series, it includes the characteristic red and gold band.This new Serie D also includes two innovative types of presentations:


Another image innovation is the visible sticker with the Serie D colours, which will be extended to the other 2 vitolas in the Serie D No. 4 and SerieD No. 5. Also included on this box for the first time by Serie D is an external papeleta -rectangular seal on the short side of the box- that will make the brand's wooden boxes more readily identifiable, similar to the one introduced at one stage by Serie E.
| | |
| --- | --- |
| Brand | Partagás |
| Commercial Name | Serie D No. 6 |
| Factory Name | D No. 6 |
| Measures | 50 ring gauge (19.84 mm) x 90 mm length |
| Presentation | Semi Boîte Nature (SBN) of 20 units Special box of 5 unit |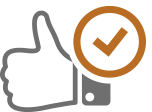 Satisfaction
Guarantee
We offer a 100% satisfaction guarantee on all our cigars or your
money back. Our guarantee applies to quality and condition of our
products.

Authentic Cuban Cigars
Guarantee
We also guarantee that all our cigars are 100% genuine Cuban
cigars.

Worldwide Shipping
Guarantee
We guarantee delivery to your door anywhere in the world. If you
do not receive your shipment, we will either replace it or refund
your money. We also guarantee receipt of your cigars and other
products in perfect condition.