Rocky Patel Sun Grown Robusto
Free Shipping Worldwide for orders of $350 or more.
Shipment is approximately 10 days delivery to your door.
Sun Grown
The 91-rated Sun Grown brand is best described as medium-plus in body. With its lush 5-year-old Ecuadorian Sumatra wrapper, the ignited Sun Grown becomes a little bit spicy on the palate with a hint of pepper. A perfectly balanced blend from Honduras.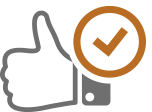 Satisfaction
Guarantee
We offer a 100% satisfaction guarantee on all our cigars or your
money back. Our guarantee applies to quality and condition of our
products.

Authentic Cuban Cigars
Guarantee
We also guarantee that all our cigars are 100% genuine Cuban
cigars.

Worldwide Shipping
Guarantee
We guarantee delivery to your door anywhere in the world. If you
do not receive your shipment, we will either replace it or refund
your money. We also guarantee receipt of your cigars and other
products in perfect condition.